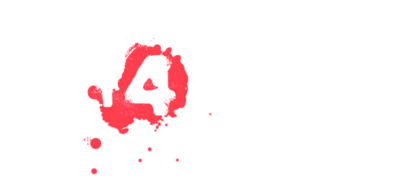 Left 4 dead 2 has finally come out, we have four new characters as you expect with a back story that flows in the game exstreamly well. There is;
Nick - the gambler
Age: 35
Hometown: Unknown
A lifetime of drifting from city to city, finding back-alley card games and trying to stay out of jail has taught Nick two valuable lessons: Don't trust anyone, and look out for number one.
Ellis - the mechanic
Age: 23
Hometown: Savannah, GA
Ellis is a mechanic with a love of life, a firm belief in his own immortality, and the ability to treat any setback as a fun dare to impress his friends. Born and raised in Savannah, Ellis divvies up his time working at the local garage, hanging out with his buddies, and dropping by for Sunday dinners with Mom—why'd anybody want to live anywhere else?
Coach
Age: 44
Hometown: Savannah, GA
Coach has a big heart, a healthy appetite, and a wicked swing with a chainsaw. After a knee injury ended his career as a defensive lineman in college, Coach salvaged his Physical Education degree (barely) and landed a job teaching health at the local high school in his hometown of Savannah.
Rochelle - the producer
Age: 29
Hometown: Cleveland, OH
As a low-level associate producer for a big-name news station, Rochelle's job mostly consisted of lugging cables and fetching coffee. But when the outbreak hit and staff started calling in sick, Rochelle got her break: producing a segment from Savannah about the evacuation center located there. She was still setting up the cameras when her big story became a war zone.
The game play is not bad, it's just like Left 4 dead but a bit shaken up, your forced to move more and standing still for too long will cause a hord as if you move too fast, with mutiple routs to get from a to b you'd think it would be easy but with the ai directors new power it can now spawn things in your way and cause you to turn back. The zombies are more powerful and stronger so shooting them down needs much more skill, on expert each hit can take off up to 20 hp and with the being smart and surounding you, your gonna end up on the floor for a spitter to come from nowhere and leave you in a ppuddle of acid. It's good to play the zombies much like in Left 4 dead but you can now play the jokey, spitter and charger, each zombie class has their own pros and cons but my favorate out of the new zombies has to be the charger because of him being an ambush zombie and the idea of pownding someone to the ground is heart warming. You can still play as the good old smoker, hunter, boomer and tank but if you play as tank you have to move and do dammage or you lose control over him.
Different game modes such as savenge and verus allow you to play as the zombies but realisum doesn't, kind of annoying as the specials are actully feared. In the other game modes the speicals are weak and almost pointless, by the time you attack your already in two pieces, savege has you runnning around the map looking for petrol, 1-5 round and who ever gets more petrol in the time wins the round. Realisum disables wall haxs and means you can lose your friends easily items don't glow in the dark and the zombies are stronger then normal. Survival is the standard hold up in a corner with several tanks and milions of zombies hunting you down, medals are given out on how well you do and has a clock ticking away on the HUD that tells you how long you've played and how long before you beat your/ teams best. single player and muli player are pritty much the same, just muli means you don't have to put up with the stupid ai as much but the game is a tiny bit harder.
Five new campaigns all with a minimum of 4 maps per campaign, from the point where there forced to go back on foot to being saved, they explain how they ended up back on foot like 'the pilot turned into a zombie, I shot a zombie, he must have got bitten before he picked us up'. You have the standard town to the mall, swapms, a town with terable weather and the main city where you finally escape. My favorate is the one you will find on the demo, The parish, It's well built and doen't over complicate what the game can do. Hard Rain over welms you with rain storm, thes water rises and when you first play it you can feel quite confused and it all seems like a blur.
Along with the old weapons from Left 4 dead you will now find milertary weapons and melee. The grande launcher works well but only when you fire from a far and with the mod incideary ammo explosive ammo and laser sighted equipment it can all get a bit crazy but that doesn't mean you can't have a fun time, they only come once in a blue moon and are good to keep on you till the hord comes. The new trowable 'boomer bile' causes a hord to spawn and head towards the bile and you can shoot them or throw a molotov into it and watch them burn. The pipe bomb has been improved with a hudge explosion and zombie bodies a gibs flying in the air.
Comentary is in Left 4 dead 2 and with it you can learn that there are around 200 different types of casual zombie but they all look the same to me. Motion capture was used for the animations and the funny charger's cry.
This really is a good game but with zombie special respawn being 20-25 seconds and if your a human one claw in the back from a zombie causes you to go 1 mile per hour and means you have to keep looking behind you but thats about it, some times if your with a noob team it can be annoying and verus and savenge always has one team winning and the other always losing and the game mode plumets.
It is worth the money and really is a sequal and not just some over priced mod. I find it more fun then Modern warfare 2 and at least l4d2 can be played more then once without it getting boring.
Last edited by electric20v on Sun Dec 06, 2009 8:11 am; edited 3 times in total
I can't be botherd, people whent on about it just being a mod I was mainly explaining why it's a game
Happy now Senior Criticism?
Similar topics
---
Permissions in this forum:
You
cannot
reply to topics in this forum