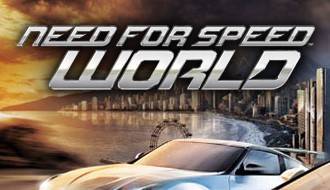 Quick history:
NFS's first release was "Need For Speed" in 1994 by EA Canada who made a free roam environment where you unlocked different races in a tournament mode, they also made a Pursuit mode where you raced the cops, these feature where the building blocks for the game to evolve and improve the games future and surprisingly they took risks with releases like Need for Speed III: Hot Pursuit where you could be a cop or a street driver. The game became a huge success over it 8 year run and eventually the game was moved over to EA Black Box making their first instalment "Need for Speed: Hot Pursuit 2" in 2002 and the games slowly got worse but in 2009 Need for Speed: Shift changed from a illegal street racer to a legal touring car driver that actually paid off with it getting better reviews then the previous games "Need for Speed: Undercover" and "Need for Speed: ProStreet" even today they still like to shake things up, even after 18 or so games.
The new game Need For Speed: World is an MMO that used worlds from Most Wanted and Carbon along with a series of cars from previous games. They are split into 3 tiers; the ugly, the bad and the good or the dads cars, the celeb cars and the dream cars. You also can have a pre modified version that cost real money for around 24 hours but can be bought at any time. The customisation for the cars has an infinite amount of designs as you can put hundred of images on any part of your cars at any size or colour. The game modes are limited as well as the circuits.
Game play:
Some times games need to be put in a blender to shake things up but if it blends it ruins the game. The game uses features from the standard MMO where if you use a power up it will take some time to recharge before you can use it again and the power ups can be improved. Nitro as standard but there is also sling shot that increased your car's power depending on how close you are to first place, traffic magnet and the clue is in the name where it attracts traffic to the first place car, Juggernaut that allows you to send cars flying but it doesn't effect other races as much but it increases your car's power, Ready that instantly recharges your power ups, shield that prevents the traffic magnet but it has to already be active to block it. There a few more such as emergency evade that blast any cop cars away from you and instant cool down. The driving is the same as most wanted and carbon so the cars feel slightly American and under steer can be a bit of a problem and the hand break might as well be an instant crash button. When you level up you gain abilities and improve them, you can learn perfect start that gives you a nitro boost or increase nitro power and or duration by 5% you can also shorten cool-down for your abilities and means even if you have the same car it doesn't mean it's down to skill. When you finish a race you get given a choice of five cards that gives you abilities like 10 nitro or 5 slingshot or you can buy them with your own money.
Game modes:
At the moment at level 10 I only have 2 race types and a camera mode and about 10 different races to chose from and that's very small compared to the size of the world and the amount of game modes the game is famous for but it's only just been released and it's an MMO so if you like playing the same tracks again and again download it now else you really need to wait awhile before anything good comes out. The two game mode I have are circuit and sprint and there not the most unique game modes.
Graphics:
For an MMO it's actually has good graphics, it isn't the best looking game in the world but it shows enough detail so you can tell where your going and the cars are very detailed and it's nice to know they are aware of what the game is all about. But with this being an MMO there are a lot of players so sometimes you go to an event with 30 cars all still waiting to get into a race and they really need to make them invisible or lower the detail. The HUD is well designed with glowing text and makes everything nice a small keeping you focused on the track instead of what place you are but I feel as if Split/Second has a better H.U.D that has the power behind your car and in NFS: World you have to keep looking to your left to see your mouse or remember the power placements for the correct number.
Community:
You can join chat groups where you and your friends can chat about what place to meet up at or what race to go on next, there is also a lobby group where you can talk to the other races as well as an all talk feature. There is private races, single and multi so your not forced to race against lvl 10s when your lvl 1. It's quite easy to add a friend by searching their name or by right clicking their car, you can teleport to your friend and you can also compare other drivers cars and stats to yours.
Problems:
The lack of game modes is one of the few problems the game has with there only being two so far it can get a bit boring and very repetitive, worse still when you complete the same race again and again in a short amount of time you'll not get as much money or EXP and for something that is repetitive is a major BUZZ KILL! The worst of the problems is lag where you can see a car go flying and it wasn't even on their screen so they just go through it, I have also been able to drive through cop and civilian traffic but the worst by far is a lag glitch where if some one crashes into you near a wall there is a small chance you will be in the air then you slam into the ground having to set off from the start.
Overall:
Overall I think it is awhile away from being good with it being repetitive and lag issues but if your a NFS fan you'll love it and if you've already spent money getting past level 10 you've wasted money as they've removed it ! The game play is not bad and is more of the same NFS and the graphics are very nice just when 7 drivers are smashing into 90 objects it can get annoying and if you have a slow CPU your FPS will suffer. Thankfully this being an MMO it will get a lot of support and fixing most of the problems.



Posts

: 126


Join date

: 2009-09-04


Age

: 25


Location

: The moon






Posts

: 126


Join date

: 2009-09-04


Age

: 25


Location

: The moon



Similar topics
---
Permissions in this forum:
You
cannot
reply to topics in this forum