If you play MineCraft, then you'll know how it can takes over your life. We've had our MineCraft server for a month now and most people who play on it like to build big castles. Now this got me thinking, why not combine the efforts of these people and create something immense and stupendous.
There have been many enormous MineCaft projects, like the 1:1 scale replica of the USS Enterprise or the impressive Earth model, (YouTube video listed below), and so what shall we build I thought?
Well it had to be over-the-top, outlandish and something which could draw upon are castle building skills, so there only one castle in the world that's equally mad, utterly stunning, and that is Germany's top tourist attraction. Next right, we are planning to build the Neuschwanstein Castle, built by King Ludwig II of Bavaria.
What the f#ck is that!? I hear you say. Googe it, I say. This 19th Century castle was built by Ludwig II, who let's say was 'an apple short of strudel', and died in suspicious circumstances. The castle has been features in many film, the most famous being 'Chitty Chitty Bang Bang'.
This project is going to take months of work, so we need as many people on the server as much as possible. If you would like to join us on this massive project, then please leave a comment down below with your MineCraft username, so James (Electric20v) can add you to our whitelist. As the server will be locked down to avoid any grievers. We would also like if people can get onto our mumble voice/chat server, as it would make the build go a lot smother, (details below).
Every week, I will create each plan floor for the castle, and it will be made available to download as a PDF file in this thread. Each plan will show how many blocks are need for rooms, towers and staircases. I do not have the time or the info to create elevations and sections, to determine height of walls, ceilings and roof lines. Though, as there are thousands of images of the castle on Google Images, you will be able to determine the height of things, just by carefully looking at them and following the lead of other people.
Any useful photos you do find, then please post them in this thread, so other people can view them. We are not too bothered about the interior style of the place. Though, we would still like certain rooms to be designated as they are meant to use e.g. the throne room, bedrooms, kitchens etc.
James has ensured there are plenty of tools and materials at the spawn point for you to use, so please help yourself to the stuff. If you would to join us on this project, then please leave a comment below with your Minecraft username, so James can add you to the whitelist.
YOUTUBE VIDOES:
MineCraft - USS Enterprise
https://www.youtube.com/watch?v=LWPk5zlKAEM
MineCraft - Earth
https://www.youtube.com/watch?v=kn2-d5a3r94
OUR NEW MINECRAFT SERVER!!!
8th Underworld [8U] | UK
(IP Address: 85.236.101.5.27465)
8U MUMBLE SERVER
IP Address: 85.236.100.59
PORT: 11062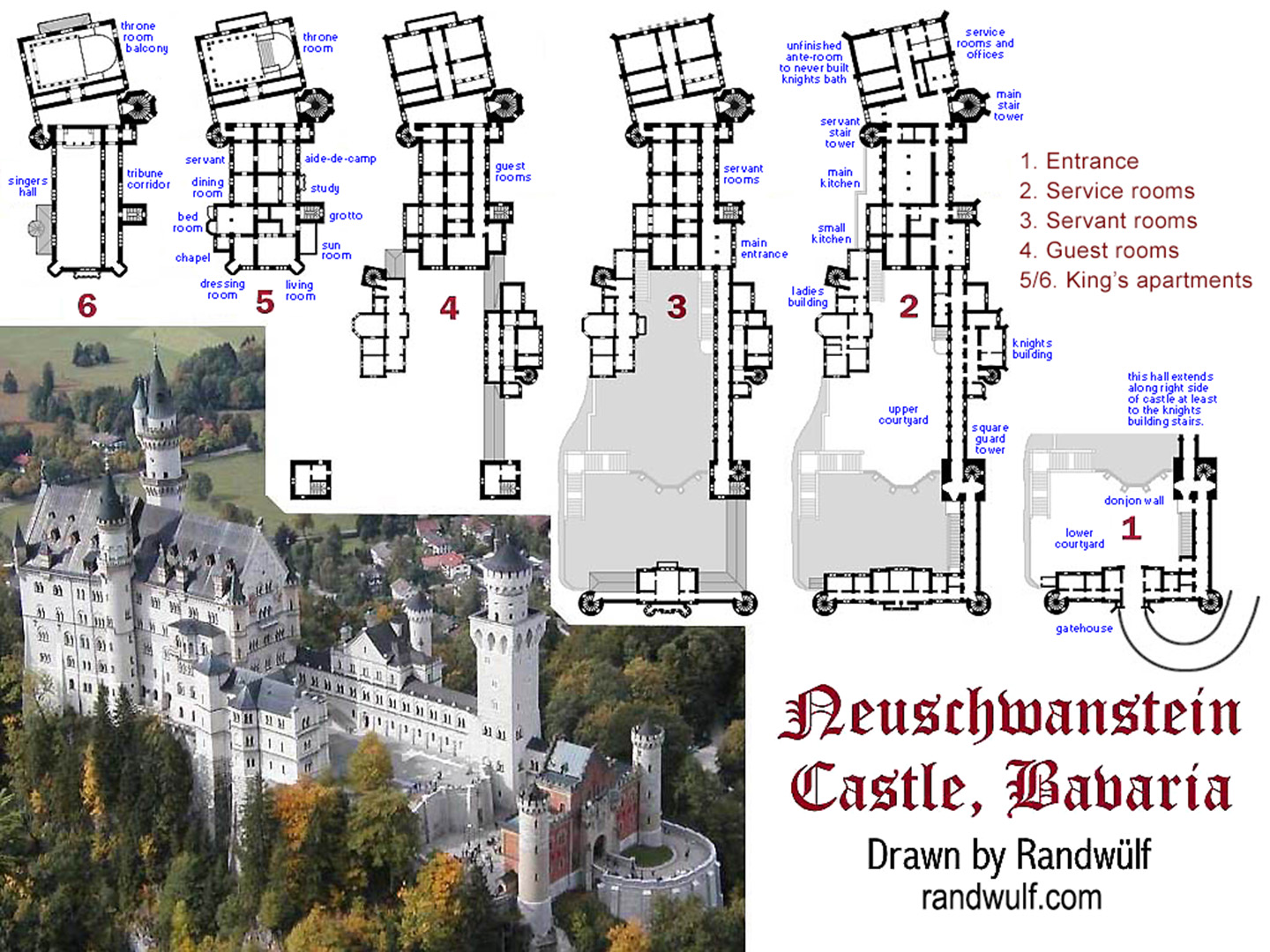 Castle Plan - Level 1
http://www.8ugaming.com/Neuschwanstein_Plan_Level1.pdf
Last edited by Kenny on Mon Apr 11, 2011 9:57 pm; edited 1 time in total
omg sick, ive been wanting to do something on this scale for ages, sign me up for sure



Posts

: 54


Join date

: 2009-05-08


Age

: 25


Location

: Japanese Dream World....



Some photos to help out with the gatehouse and courtyard build.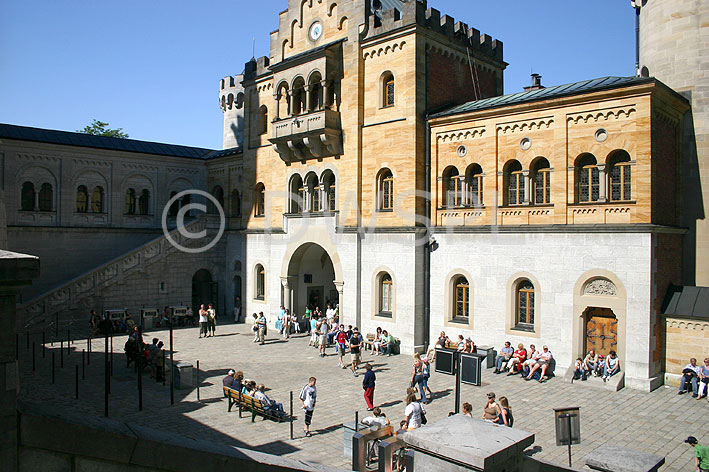 Last edited by Kenny on Wed Feb 16, 2011 8:26 pm; edited 1 time in total
Hey guys, Awesome project I have played minecraft for sometime and have been looking for a challenge to take on, Sign me up

Minecraft username: oblivion345



Posts

: 3


Join date

: 2011-02-16



We put this project on hold. It was getting boring.
sad, was looking forward to that, are the minecraft servers still up and running?



Posts

: 3


Join date

: 2011-02-16



Sorry, dude we got bored of doing it, but we do have another bug project in the pipe line, which we will announce in the next few of weeks. By the way the server doesn't have a white list on it anymore, so you're free to join at any time.
Similar topics
---
Permissions in this forum:
You
cannot
reply to topics in this forum