Hi all
I currently have a Nvidia 7100 which is working well for me but i need an upgrade, and not a £1000 super card that i dont want im looking for something in the 60-100 price range. preferably a Nvidia. Please post if you have any good ideas or even better some cool websites. Look me up on steam if you have to. my steam user name is "megamasher"

here is the rest of my rig if you want to no
Manufacturer: Packard Bell BV
Processor: Intel(R) Core(TM)2 Quad CPU Q8200 @ 2.33GHz (4 CPUs), ~2.3GHz
Memory: 3070MB RAM
Hard Drive: 629 GB
Video Card: NVIDIA GeForce 7100
Monitor: Generic PnP Monitor
Sound Card: Speakers (Realtek High Definition Audio)
Operating System: Windows Vista
Home Premium (6.0, Build 6001) Service Pack 1 (6001.vistasp1_gdr.080917-1612)
Last edited by Jack on Sun May 10, 2009 8:46 pm; edited 1 time in total
Admin




Posts

: 136


Join date

: 2009-04-23


Age

: 25


Location

: The Great British Britain



At the £60 end of things, you can get a ATI HD4670 512MB or a GeForce 9600. You will have to go through the specs to decide which is best at that end.
I've just got a new
XFX GeForce GTS 250 (1GB version)
, which is overclocked from Lambda Tek, (where I get most of my kit from), for £120. You can get the
512Mb version
from the same website for just under £100, (if you wait a few weeks).
The GTS 250 is a re-branded of the 9800GTX+, which is a re-branded card of the 8800GT, (I think!). So the ATI equivalent is usually regarded as the ATI HD4850. Having a quick look on Lambda Tek, they have a
Sapphire RADEON HD4850 512MB
for £100.23
And a
Gainward NVIDIA GeForce 9800GT (1Gb Version)
for £101.46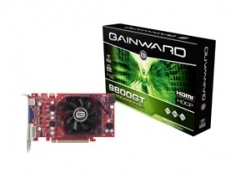 It seems the Gainward is the better one of the two, but again check the specs, but that the sort of area you need to be looking at. One last thing, having worked on Packard Bell's, I know they not the most spacious cases for gaming graphics cards, so I would check the sizes of any card you are looking at to see if it will actually fit. You can always get a new case for as little as £30 and just transfer all the internal parts over.
Admin




Posts

: 512


Join date

: 2009-04-22


Age

: 38


Location

: Cheshire



get a 8600gts i use it i can play tf2 on 60 fps on everything high.
plus its 50 dollars
Admin




Posts

: 79


Join date

: 2009-05-26


Age

: 25


Location

: new york



Admin




Posts

: 79


Join date

: 2009-05-26


Age

: 25


Location

: new york



---
Permissions in this forum:
You
cannot
reply to topics in this forum